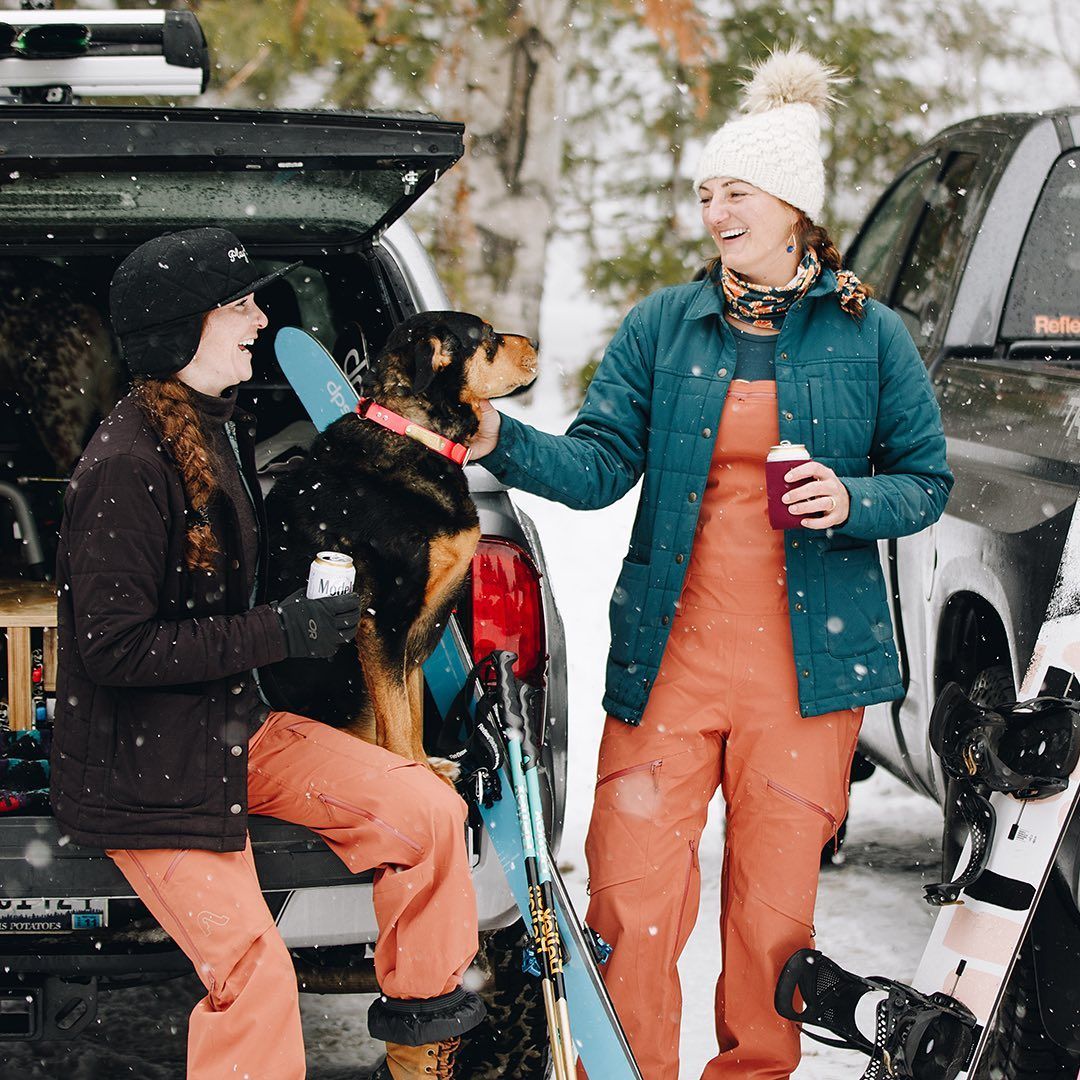 TO CREATE A WELCOMING AND INCLUSIVE ACCESS POINT TO THE OUTDOORS: 

Wild Rye serves women-identifying outdoor-lovers—from beginners to pros to après enthusiasts—regardless of age, background, size or skill level.
TO BUILD CONFIDENCE AND COMMUNITY:

We find that when women are comfortable and feel good in their own skin (and gear) it translates to confidence and thus participation in all aspects of life. Whether you're at the front of the pack or taking the scenic route, we work to inspire connection and support however you enjoy the outdoors.
TO PROTECT THE PLACES WE PLAY:

We live and play in environmentally-sensitive regions—from the Sawtooths to the Sierras. But that isn't the only reason we're fiercely committed to a sustainable supply chain.  Read more here. 
TO CELEBRATE FRESH AIR AND FUN:

We believe there is no "right way" to get after it on a mountain bike or on the snow, and however you spend time outside should be celebrated—whether you're in it for the snack breaks, laughs and good times with friends or to set personal bests, we're all for it.
TO EMPOWER WOMEN-IDENTIFYING INDIVIDUALS FROM THE BACKCOUNTRY TO THE BOARDROOM:

In business, in life, in the outdoors, we're here to empower women. We're dedicated to our partnership with SheJumps to empower women to get outside and our launch of Women-Led Wednesday aims to support women in business.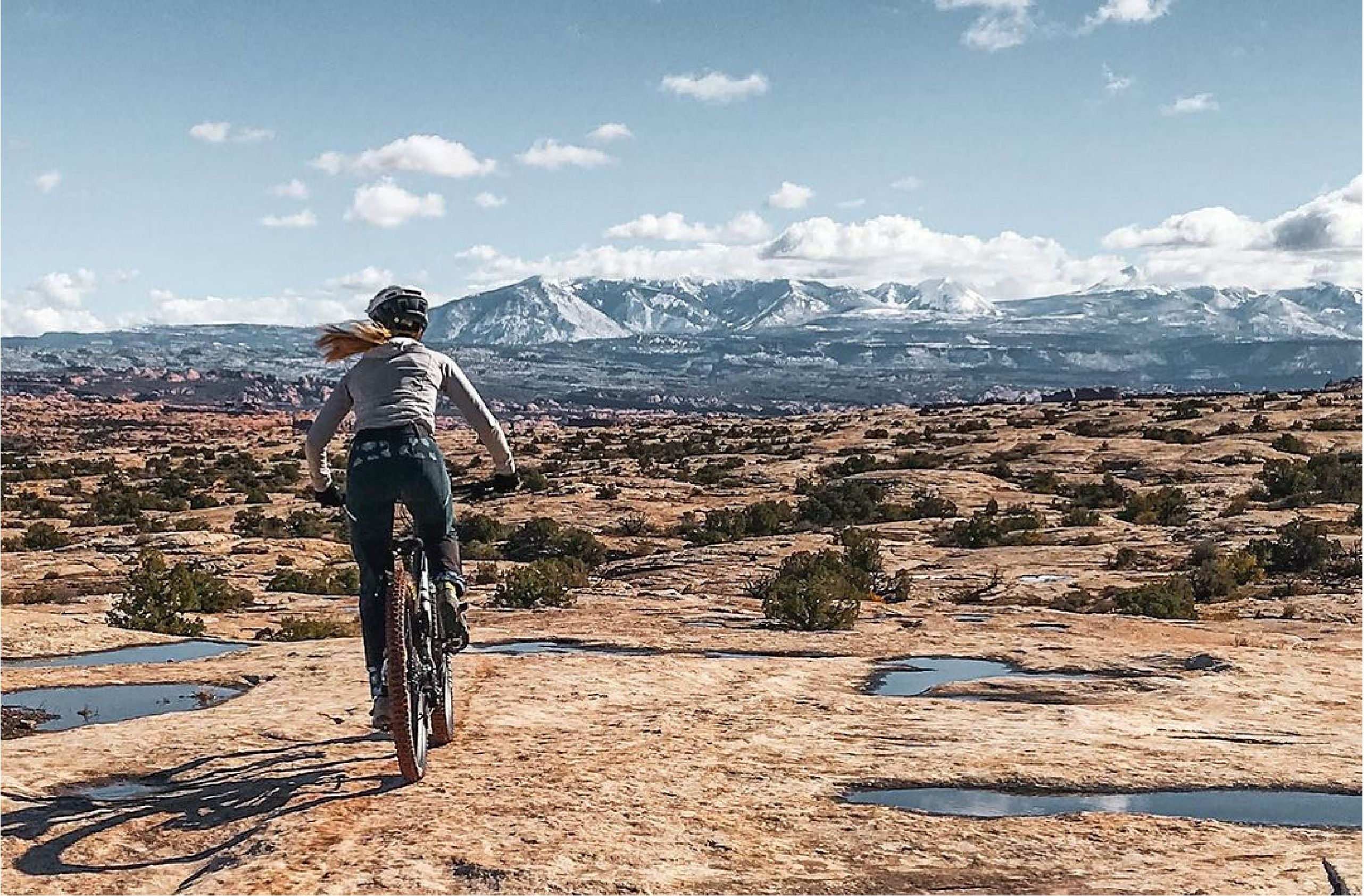 At Wild Rye, we're dedicated to making an impact when it comes to empowering women in the outdoors, and reducing our impact when it comes to our environmental practices. We're committed to an ethical and sustainable supply chain and use only premium materials to ensure your clothing lasts a lifetime (and doesn't end up in landfills).
Product
FABRICS: From focusing on recycled materials to researching the highest industry standard for sustainable production, our fabrics meet rigorous environmental and animal welfare standards. Whenever possible we use Bluesign certified fabrics. We ensure our fabrics have recycled components and C0 PFC-free DWR coatings. Similarly, all our merino is non-mulesed, meeting strict animal welfare standards. You can read more about Bluesign certification here.
QUALITY: Enduring product quality is the Wild Rye difference. Our product is built to last so it doesn't end up in landfulls. Wear it for years or pass it along pre-loved product our Peer2Peer resale platform, Wild Rye (redux).
Packaging
SHIPPING: We now ship all your product in recycled AND recyclable paper mailers. 90% of our products are packaged in recycled poly bags and all of our custom product packaging is all recyclable. 
ECOCART: You can offset your carbon footprint with a positive environmental impact for every single Wild Rye product that ships. That means the emissions from manufacturing and shipping your favorite Wild Rye pieces can be made 100% carbon neutral. Just be sure you select the "Make my order carbon neutral" box in your shopping cart. Learn more about the partnership here.
Practices
MANUFACTURING: When working with factories in both the United States and abroad, we work to ensure that the labor practices of those factories meet the highest global standards, including fair labor and wage practices.
WILD RYE (REDUX) RESALE PLATFORM: Wild Rye has partnered with Treet, a peer-to-peer selling platform, to let our customers give their Wild Rye a second chance—because Wild Rye was built to last a lifetime, not for landfills, we wanted to give our WR fam the opportunity to refresh their closets and reduce fashion waste at the same time.