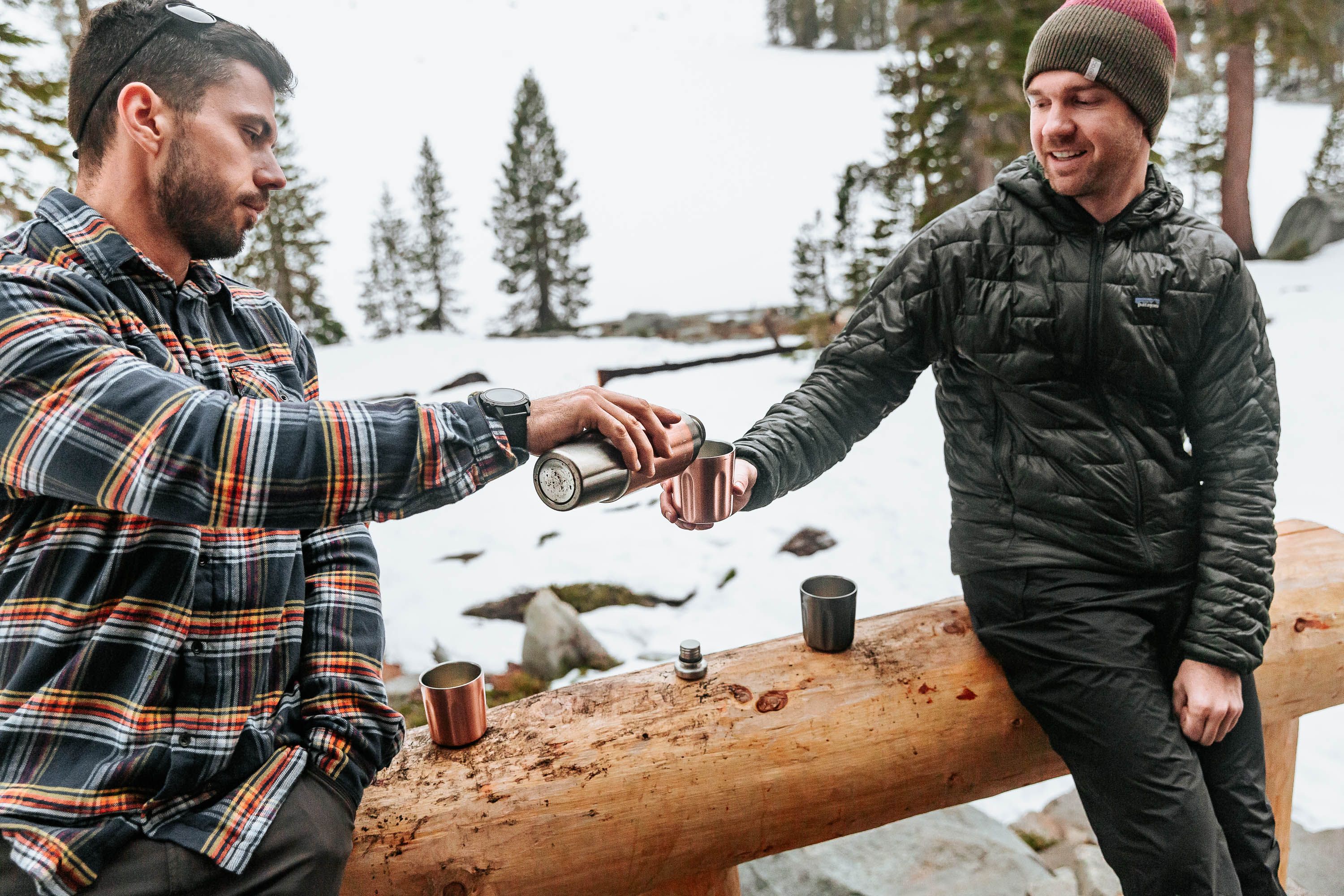 We believe that nothing completes a day's adventure like a celebratory drink
High Camp Designs is the bridge between the craft beverage market and the outdoors. Our custom designed products provide a sleek solution to transporting and consuming spirits in any outdoor environment. We create a richer outdoor drinking experience that preserves your favorite spirits and keeps glass and plastic out of the outdoors.
Our mission at High Camp Flasks is to craft a drinking experience worthy of your adventure.
Our Story
High Camp Flasks was born in 2017 out of our shared passion for craft cocktails and the great outdoors. Whether it was a surf trip to Bolinas, or a mountain bike excursion in the Santa Cruz Mountains, we both felt there wasn't a great way to transport our favorite craft spirits we brought on our adventures.
After countless brainstorms we arrived at the Firelight Flask concept as the perfect adventure companion. Once we felt confident in our design we started High Camp Flasks so that others can also cheers to adventure.
- Nic and Whit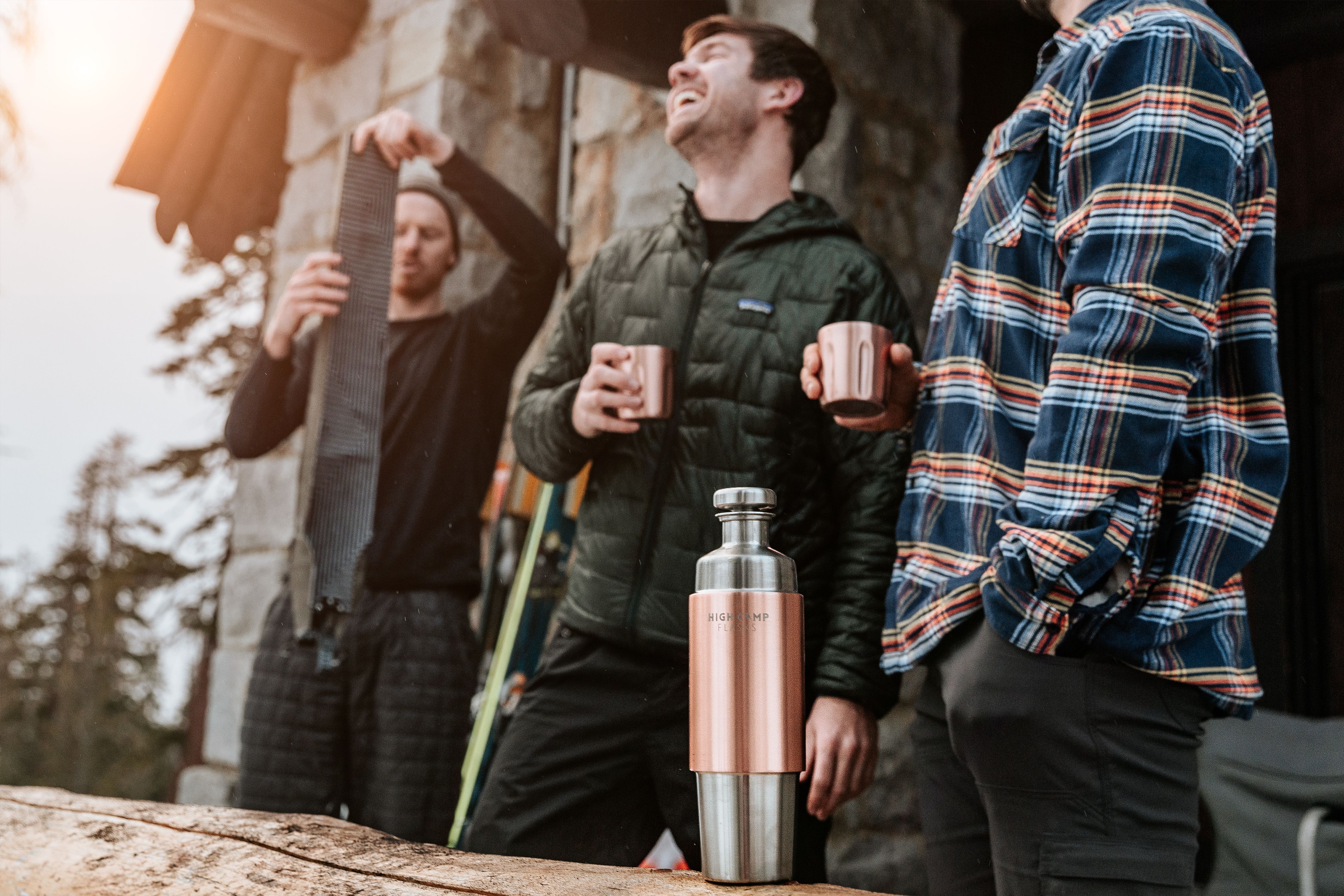 What makes High Camp Flasks unique?
Bootleggers designed hip flasks to conceal spirits from the authorities during prohibition. We enjoy this coat-pocket stash like everyone else, but we felt they were inadequate vessels for moments around the campfire. Our hip flasks were too small and bottle swigging felt disrespectful to the distillers who spent 12 years aging their proprietary malts. As our appetites for craft spirits grew, we decided: Just because we're outdoors, doesn't mean we have to drink like animals.
Our quest began with building the ultimate bar glass for the backcountry. We wanted a tumbler that was big, rugged, and easy on the eyes. At 11 fluid oz., our 6-Shooter Tumbler comfortably accommodates a proper tumbler grip: Index, middle & ring finger around the sides, and the pinky underneath.
Now, we needed to design a flask. This meant absolutely no plastic, with a microscopically smooth interior to preserve taste. Stainless steel is infinitely recyclable and the electropolished interior does not impart any unwanted flavors.
Lastly, we needed to attach the tumblers to our flask with magnets so that we did not compromise the interior of the tumbler or the exterior of the flask. The solution: A convenient way to transport tumblers and your flask as a single packable unit.