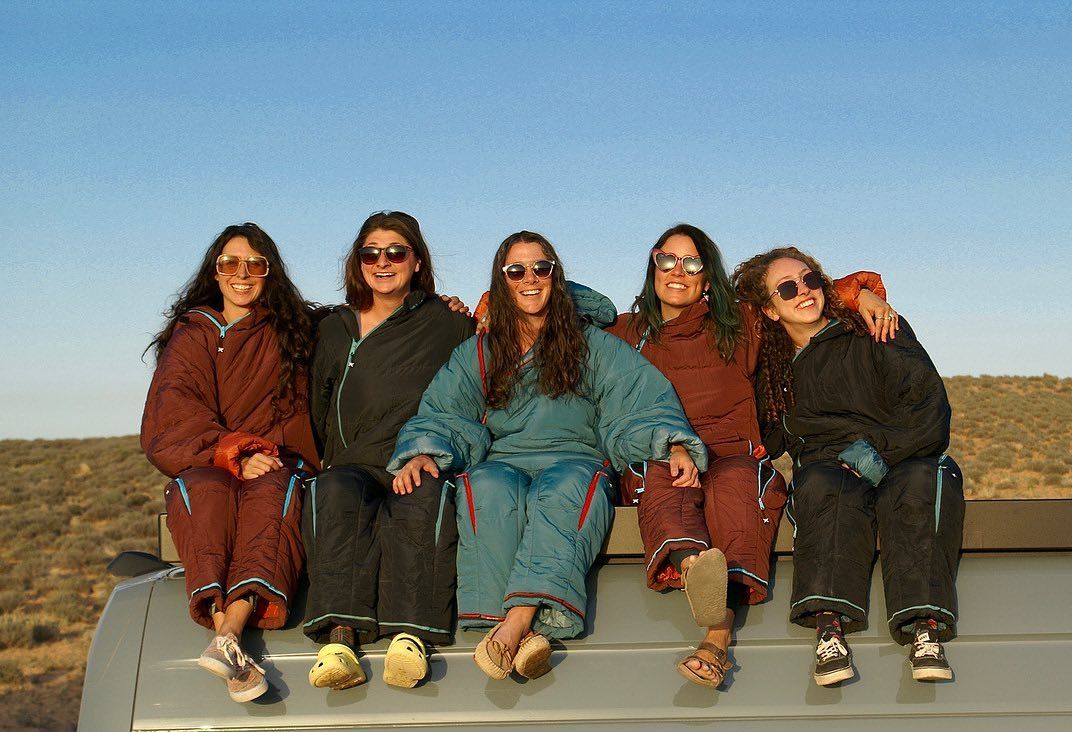 Born in Chile. Tested in Patagonia.
The Selk'bag is a wearable sleeping bag that was designed to encourage adventure by creating freedom of movement, in total warmth and comfort, no matter the conditions.
Over 10 years ago, we were camping with our buddies in the Chilean Andes. The weather was typically cool. We had a basic sleeping bag, shaped like a mummy. Once inside, we couldn't move, we felt like the human enchilada. We thought, why are bags shaped like this?? Why aren't they shaped like me, with arms and legs and the possibility to use them??
From that moment came a big idea....A human shaped sleeping bag. Today, that dream is a reality, welcome to Selk'bag!
Why we Exist
At Selk'bag, we're all about supporting your next adventure, whether that's a camping trip to the mountains, working at home, or a journey to a new, unseen part of the world. Adventure is what you make it and we exist to make it even better. 
We've developed our business practices to foster respect for the outdoors, our environment, and each other.
We get so much love and appreciation from Selk'ers everyday from around the globe, that we love to give back to our communities.

We have committed to start changing our manufacturing process to have our complete line of products made in post-consumer recycled materials by 2022.

We are also proud donating members to 1% for the Planet and also    The Climate Action Corps.