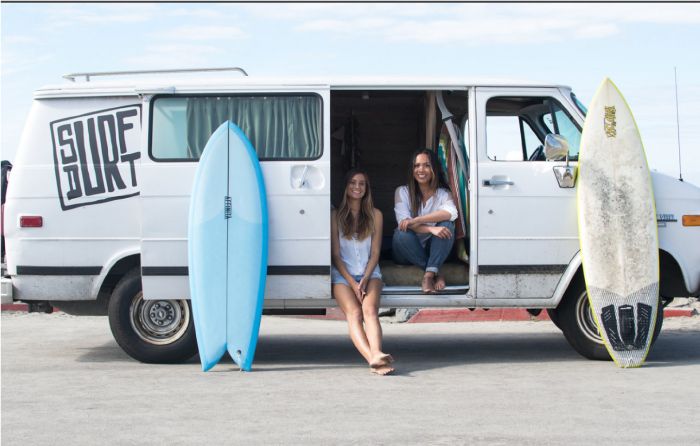 HELLO!
WE'RE MAXINE & NICOLETTE. BUT YOU CAN CALL US MAX & NIKKI.
WE'RE THE ORIGINAL DURTHEADS.
WE'RE BOTH CALIFORNIA KIDS WHO LOVE TO BE HOOLIGANS OUTSIDE, IN ANY WAY WE CAN. NIKKI WOULD RATHER SURF THAN DO ANYTHING & MAX IS OBSESSED WITH HER BIKE. BUT EVERY TIME WE WERE ON OUR ADVENTURES, WE WANTED TO PLAY IN THE SUN SAFELY - WITHOUT SMEARING CHEMICALS ON OUR FACES THAT WOULD STING OUR EYES & MAKE OUR HANDS ALL SLIMY.
NOT TO MENTION, THE ACNE BREAKOUTS! 
THEN WE LEARNED THAT 90% OF SUNSCREENS ON THE MARKET ARE EXTREMELY TOXIC TO CORAL REEFS. SERIOUSLY, ONE DROP CAN DAMAGE (THE EQUIVALENT OF) UP TO 6 OLYMPIC-SIZED SWIMMING POOLS WORTH OF CORAL REEF. EXCUSE OUR FRENCH, BUT HOLY SH*T. 
WE WEREN'T DOWN TO COMPROMISE THE PLANET IN ORDER TO PROTECT OURSELVES.
SO WE STARTED ON OUR MISSION, TO MAKE A BETTER SUNSCREEN.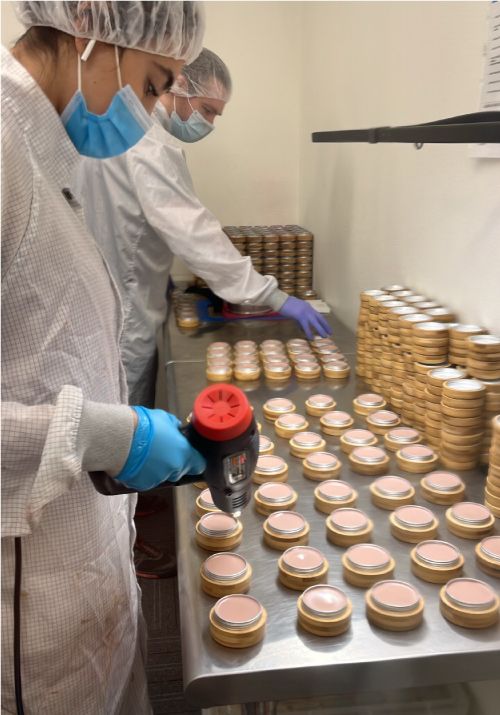 WITH LOTS OF HELP FROM MAX'S DAD, A Ph.D. CHEMIST/SURFER FROM HAWAII & TONS OF INPUT FROM LIKEMINDED FRIENDS LIKE YOU, WE FINALLY PERFECTED THE NON-NANO ZINC OXIDE ONLY SUNSCREEN THAT WE'RE SUPER PROUD TO CALL SURFDURT NOW. SURFDURT CONTAINS THE SAFEST POSSIBLE ACTIVE INGREDIENT MIXED WITH TONS OF ANTIOXIDANTS & HIGH-QUALITY, NATURAL INGREDIENTS THAT ARE AMAZING FOR YOUR SKIN. THE RESULT - A STRAIGHT UP, BETTER SUNSCREEN. FOR YOU, YOUR SKIN & OUR OCEANS :)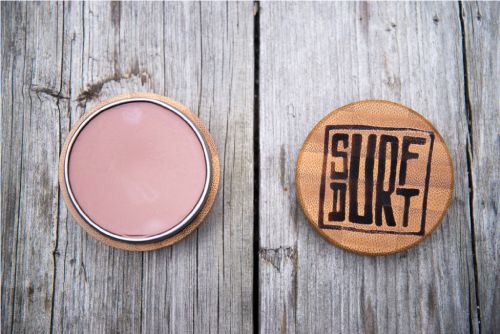 Even though you'll find the same All Natural, Reef-Safe, Zinc Sunscreen with Broad Spectrum Protection SPF 30 in every container, the four different colors represent different charitable donates. 
The "OG" supports coral reef restoration & fights reef decline.
The "Pink Top" supports Players for the Planet.
The "Teal Top" supports worldwide initiatives for clean water for everyone.
and
The "Green Top" supports Reforestation and helps to plant trees.
To learn more about what Reef-Safe means, click here.